WILL YOU LIVE TO BE 100?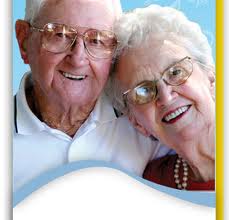 The chances of you living to be 100 years old are increasing year to year.

According to the U.S. Census Bureau, there are approximately 37,000 people who are 100 years old or greater in the
United States
today.

By the year 2050, the estimate is that 800,000 people will live to be 100 years old or greater.
What do statistics such as these mean to the average American?

They mean that you have to decide now what type of lifestyle you would like to be living if indeed you do live to be 100 plus years old.

Do you want to be living with arthritis and other crippling diseases, or would you rather be an active, healthy and contributing member of

society?

If you want to live a quality life as you age, you have to choose to increase the quality of your life now.

In order to do this, you have make the following lifestyle changes: eat a healthy diet, reduce stress, exercise regularly, and take care of your spine and nervous system by receiving chiropractic adjustments regularly.

Doctors of chiropractic examine the spine for subluxations, or areas of the spine where the vertebrae are not moving properly.

When subluxations are present, they cause irritation to the nervous system of your body.

If the subluxations are not corrected, the body will begin to show signs of pain or ill health.

Therefore, doctors of chiropractic are primarily interested in finding subluxations and correcting them in order to remove the irritation to the nervous system.

By keeping your spine and nerve system healthy, the body has its greatest ability to function better and become healthier.
Since the odds are increasing that you will live to be 100 years old, don't take the "if it ain't broke, don't fix it" attitude.

Proper health choices now will enable you to live a happier and healthier life as you age.

With respect to longevity, the key is quality of life, not merely the length of your life.

Remember, take care of your body now, and it will take care of you down the road!